Site Currently Under Construction: Please excuse the mess and grammar errors...
"We humanize what is going on in the world and in ourselves only by speaking of it, and in the course of speaking of it we learn to be human." (Hannah Arendt)

I appreciate diversity of culture, beliefs and identity. I value working with people of all backgrounds. Nonetheless, I tend to connect best with thoughtful creative types. Below you will find some information about values, ideals, theories and convictions that guide my work.
---
If any of those ideas sound intriguing, please come in for a consultation. I am curious to hear how those issues play out in your life and to think with you about changes you can make in your day to day, in conceptualizing problems, imagining, connecting past to present- living fully.
Politics & Psychotherapy

I have come to believe that doing psychotherapy is a radical and therefore political act. Please let me elaborate-

Education, Giftedness, Trauma

Thoughts about education, giftedness, diagnoses: another paradigm for thinking of who we are

Tweens, Teens & Parents

Major emotional & ethical dilemmas of those years and how therapy or short term consultation could help
Powered by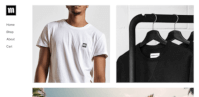 Create your own unique website with customizable templates.