As a psychotherapist with a background in Expressive Arts Therapy, I am able to connect with children and teens not only with words but also using drama, art, music and play. I see my work with children as a collaboration between myself, the child, her parents and other providers, in an effort to find ways for the child to know and communicate her experience in a way that would make sense to her and allow her to fully participate in her own life.

Play Therapy

Using developmentally appropriate toys, art supplies, musical instruments and sand tray therapy, the child and I find a language to describe and make known his experiences. Finding a common language in play allows for elaboration and tolerance of the emotional experience out side the therapy room as well. When working with children in play therapy I meet with parents regularly.

Dyadic Psychotherapy

Meeting with a child/teen and their parent together, we collaboratively explore the parent child relationship. Dyadic psychotherapy has its roots in attachment theory and is a useful way to enlist the family's strengths to provide a more secure, richer and ever growing family environment.




Individual Psychotherapy

As a parent and a therapist who has been working closely with teens, I am aware of teen culture as well as the challenges of parenting.

I provide a safe, respectful and friendly environment where we can think together about family, peers, school, identity and other questions.
Powered by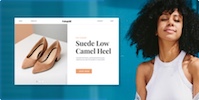 Create your own unique website with customizable templates.